reddit AMA December 2014
This is the legend The Iron Sheik. AMA.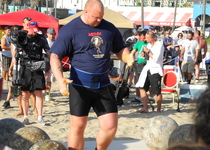 reddit AMA March 2014
Strongest Man in the World? I am Hafþór Júlíus "Thor" Björnsson of Iceland, Ask Me Anything.
reddit AMA October 2014
IamA NFL Football player and Old Spice spokesman, AMAA. I am AJ Green, and seriously, who stole ...